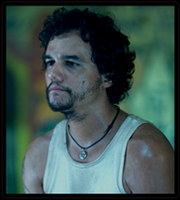 Something between an opportunistic entrepreneur and a modern day Robin Hood,
Spider
sells what people want most: Passage to
Elysium
. He doesn't shuttle illegals to Elysium for charity, but he's their ticket to salvation all the same. He experiences a crisis of conscience when
Max Da Costa
uncovers something that can equal the playing field between the "Have Nots" of
Earth
and the "Haves" of Elysium.
[1]
References
Edit
Ad blocker interference detected!
Wikia is a free-to-use site that makes money from advertising. We have a modified experience for viewers using ad blockers

Wikia is not accessible if you've made further modifications. Remove the custom ad blocker rule(s) and the page will load as expected.